Many children with disabilities have significant memory problems. Not only does this impact academics, but parents often see challenges when giving directions or trying to teach basic life skills.
Here are a few ways visuals can be incorporated into your home life:
They can be used to help communicate (no yelling)
The child can use visuals to make requests or choices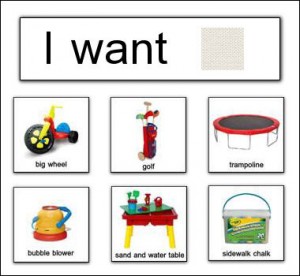 Use visual reminders for personal care routines
Daily schedules can be communicated through visuals,
Pictures can help teach household tasks
Children can be taught to work for a reward with visuals
Pictures can also be used for lists in the community
How do you use visuals at home?
Next time: using visuals for comprehension in school subjects